Susan Narucki Artistic Director/Soprano
American soprano Susan Narucki has appeared with the Cleveland Orchestra, Los Angeles Philharmonic, Netherlands Opera, San Francisco Symphony, and MET Chamber Ensemble, on the Great Performers Series at Lincoln Center and Carnegie Hall, with conductors such as Boulez, Levine, Salonen, Tilson Thomas, de Leeuw and Knussen. A dedicated advocate of the music of our time, Narucki has given over one hundred world premieres, and has enjoyed close collaborations with composers including Andriessen, Kurtág, Carter, Dusapin and Crumb. Narucki's extensive discography includes both a Grammy Award and Grammy Nomination for Best Classical Vocal Performance. Increasingly, Ms. Narucki has turned her attention to creating projects that introduce modern music to audiences outside traditional concert hall settings and which illuminate broader issues in society. Her work has been supported by major grants from the Creative Capital Foundation, the MAP Fund for the Performing Arts/Doris Duke Charitable Foundation, the University of California and the National Endowment for the Arts.
She serves as Professor at the Department of Music at the University of California, San Diego, where she directs the ensemble kallisti. Website.
_________________
Soprano / Directora del proyecto
Susan Narucki, soprano estadounidense, ha cantado con la Orquesta de Cleveland, la Filarmónica de Los Ángeles, la Ópera de los Países Bajos, la Sinfónica de San Francisco, y en Ensamble de Cámara MET (Nueva York). Ha participado en la serie de conciertos Great Performers en Lincoln Center y Carnegie Hall (Nueva York) bajo directores renombrados tales como Boulez, Levine, Salonen, Tilson Thomas, de Leeuw y Knussen. Su dedicación hacia la música contemporánea la ha llevado a participar en más de cien estrenos mundiales, y ha logrado colaborar de cerca con compositores como Andriessen, Kurtág, Carter, Dusapin y Crumb. Su discografía extensa incluye un premio Grammy además de una nominación al Grammy en la categoría de Mejor vocalista de música clásica. Funge como profesora en el departamento de música de la Universidad de California, San Diego (UCSD), donde dirige el ensamble kallisti.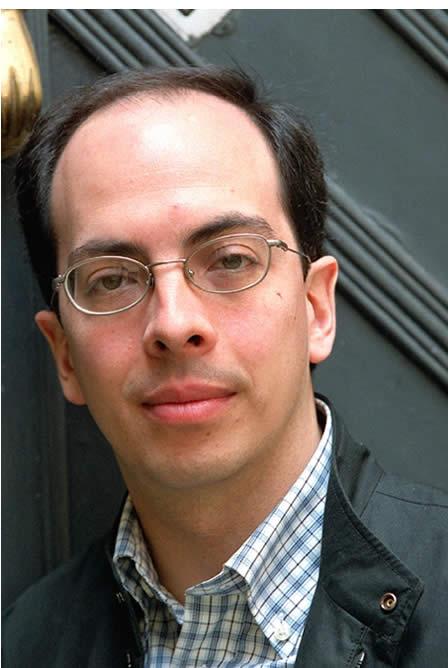 Jorge Volpi - Librettist
Jorge Luis Volpi was born in Mexico City and studied law and literature at the National Autonomous University of Mexico (UNAM). He received a Ph.D. in Spanish philology at the University of Salamanca in Spain. Volpi helped found the "Crack Movement", a Mexican literary group in which the authors write beyond magical realism and mimic the ideals of the 1968 Latin American literary boom. Influenced by authors such as Juan Rulfo, Carlos Fuentes and Octavio Paz, Volpi's academic interests are abundant in his work. His most famous book, En busca de Klingsor (In Search of Klingsor, 1999), is a novel that fuses a story of Nazi generals in World War II and the history of physics. For his work on this novel Volpi won the Spanish literary prize Premio Biblioteca Breve, in addition to the French Deux-Océans-Grinzane-Cavour-Prize. In 2013 Volpi was appointed Artistic Director of the Cervantino Festival.
__________________
Libreto
Jorge Luis Volpi nació en la Ciudad de México. Es licenciado en Derecho y maestro en Letras Mexicanas por la Universidad Autónoma de México (UNAM) y doctor en Filología Hispánica por la Universidad de Salamanca. Perteneciente a la "Generación del Crack," fue parte de un grupo de novelistas que reivindicó la vuelta a las raíces de los escritores de 1968, cuando hubo un auge en la literatura hispanoamericana. Su obra literaria y académica ha sido influenciada por Juan Rulfo, Carlos Fuentes y Octavio Paz. En 1999 obtuvo el Premio Biblioteca Breve y el Prix Deux Océans Grinzane Cavour por su novela En busca de Klingsor. En 2013 fue nombrado director del Festival Internacional Cervantino.
Lei Liang - Composer
Heralded as "one of the most exciting voices in New Music" (The Wire), Lei Liang (b.1972) is a Chinese-born American composer whose works have been described as "hauntingly beautiful and sonically colorful" by The New York Times, and as "far, far out of the ordinary, brilliantly original and inarguably gorgeous" by The Washington Post. Winner of the 2011 Rome Prize, Lei Liang is the recipient of a Guggenheim Fellowship and an Aaron Copland Award. He was commissioned by the New York Philharmonic and Alan Gilbert for the inaugural concert of the CONTACT! new music series. Other commissions and performances come from the Taipei Chinese Orchestra, the Heidelberger Philharmonisches Orchester, Thailand Philharmonic, Berkeley Symphony,he Fromm Music Foundation, Meet the Composer, Chamber Music America, the National Endowment for the Arts, Mary Flagler Cary Charitable Trust, the Manhattan Sinfonietta, pipa virtuoso Wu Man, the Arditti Quartet, Shanghai Quartet, San Francisco Contemporary Music Players, New York New Music Ensemble and Boston Musica Viva. Lei Liang's music is recorded on Mode, New World, Innova, Telarc, GM, Einstein, Spektral and Naxos (forthcoming) Records.
Lei Liang studied composition with Sir Harrison Birtwistle, Robert Cogan, Chaya Czernowin, and Mario Davidovsky, and received degrees from the New England Conservatory of Music (BM and MM) and Harvard University (PhD). A Young Global Leader of the World Economic Forum, he held fellowships from Harvard Society of Fellows and the Paul & Daisy Soros Fellowships. Lei Liang currently serves as Associate Professor of Music at the University of California, San Diego. Lei Liang's music is published exclusively by Schott Music Corporation (New York).
Visit Lei Liang's website.
________________________
Nombrado "una de las mejores voces del género Nueva Música" (The Wire), Lei Lang es un compositor estadounidense de origen chino, cuya obra ha sido descrita como "inquietantemente bella y musicalmente colorida" por el New York Times. Ha recibido la beca Guggenheim, el premio Aaron Coplan además del Premio Roma en 2011. Fue comisionado por la Filarmónica de Nueva York y Alan Gilbert para participar como compositor del concierto inaugural de la serie CONTACT! Es licenciado y maestro en música por el New England Convservatory of Music y doctor en música por la Universidad de Harvard. Estudió bajo Sir Harrison Birtwistle, Robert Cogan, Chaya Czernowin, y Mario Davidovsky, y ha obtenido becas en investigación por la Sociedad de Harvard y Paul & Daisy Soros Fellowships. Actualmente, Lei Liang es profesor de música de la Universidad de California, San Diego (UCSD).
 
Hilda Paredes - Composer
Firmly established as one of the leading Mexican composers of her generation, made her home in London since 1979 and her music is now performed widely around the world. As an active participant in master classes at Dartington Summer School, studied with Peter Maxwell Davies. After graduating at the Guildhall School of Music, she obtained her Master of Arts at City University and completed her PhD at Manchester University.She has been recipient of important awards, such as the J.S. Guggenheim Fellowship in the USA and is currently beneficiary of the Sistema Nacional de Creadores, (FONCA) in Mexico.
She lives in London as a freelance composer and has taught composition and lectured at Centre Acanthes in France and in 2007 was appointed the Darius Milhuad Visiting Professor at Mills College in the US and was recently visiting professor at the Escola Superior de Música de Catalunya in Barcelona, amongst other places.

Her second chamber opera El Palacio Imaginado, commissioned by Musik der Jahrhunderte, English National Opera and the Festival of Arts and Ideas in New Haven, was premiered with much acclaim on both sides of the Atlantic.Recently completed works include Revelación for ensemble and live electronics, commissioned by Integra - Fusing music and technology and Grup Instrumental de Valencia, and Altazor based on the epic poem by Vicente Huidobro a commission from Festival D'Autumne a Paris 2011, for baritone Guillermo Anzorena, L'Instant Donné and live electronics created at IRCAM. Newly completed Señales, a commission by Miller Theatre at Columbia University will be premiered by Ensemble Signal and Irvine Arditti, conducted by Brad Lubman at a portrait concert . Visit Hilda Paredes' website.
_________________________
Nacida en México y residiendo en Londres, está firmemente establecida como una de los compositoras mexicanas más importantes de su generación. Ha participado activamente en las clases magistrales en Dartington Summer School de Peter Maxwell Davies. Se graduó de la Escuela de Música Guildhall, obtuvo la maestría en la Universidad de la Ciudad de Londres y su doctorado en la Universidad de Manchester. En 2001 se hizo acreedora del prestigioso J.S. Guggenheim Fellowship y recibe apoyo del Sistema Nacional de Creadores de Arte (FONCA). Su segunda ópera de cámara, El Palacio Imaginado, encargo de la Opera Nacional Inglesa, Musik der Jahrhunderte y el Festival de Artes e Ideas de New Haven, fue ovacionada por la crítica en ambos lados del Atlántico.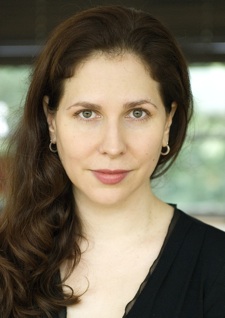 Arlene Sierra - Composer
An American composer based in London, Arlene Sierra is acclaimed for vivid, darkly energetic works that take their impetus from rich sources including military strategy, Darwinian evolution, and game theory. The Guardian writes, "her work has its own character, in which historical and contemporary influences are fused into a highly flexible and distinctive style", while Time Out New York describes Sierra's music as "spry, savage, sly and seductive."
Her work has been performed by the New York Philharmonic, the Tokyo Philharmonic, the London Sinfonietta, New York City Opera VOX, ICE, Psappha, Lontano, Collage New Music, the New Juilliard Ensemble, the Schubert Ensemble, the Peabody Trio, the Fidelio Trio, and many others. Recent and upcoming premieres include a piano concerto Art of War for the BBC National Orchestra of Wales, a Cheltenham Festival commission Insects in Amber for the Carducci Quartet, and a Seattle Symphony commission Moler. Sierra gained international recognition with her first orchestral work, Aquilo, which was awarded the 2001 Takemitsu Prize at the behest of Oliver Knussen. Subsequent awards have included Classical Recording Foundation Composer of the Year (2011), a Charles Ives Fellowship from the American Academy of Arts and Letters (2007), a Tanglewood Paul Jacobs Award commission (2002), and numerous fellowships including Aspen, Aldeburgh Britten-Pears, and the MacDowell Colony. In 2011 Bridge Records released the portrait disc Arlene Sierra Vol. 1 to critical acclaim on both sides of the Atlantic.
Born in Miami to a family of New Yorkers, Arlene Sierra is a graduate of Oberlin (B.A., B.Mus.), Yale (M.Mus.) and University of Michigan, Ann Arbor (D.Mus.). Dr Sierra is Senior Lecturer and Programme Director in Composition at Cardiff University School of Music. Visit Arlene Sierra's website.
____________________________
Compositora estadounidense radicando en Londres, Arlene Sierra ha sido aclamada por su obra musical vívida, oscura y energética que cuyo ímpetu proviene de estrategias militares, el Darwinismo, y teoría de juegos. Según el periódico inglés The Guardian, "Su obra tiene su propio carácter, en el cual influencias históricas y contemporáneas se fusionan con un estilo muy distintivo y altamente flexible," mientras que la revista Time Out New York describe su música como "ágil, salvaje, astuta y seductora." Su música ha sido interpretada por las Filarmónicas de Nueva York y de Tokyo, al igual que la Sinfonietta de Londres, VOX de la Ópera de la Ciudad de Nueva York, ICE, Psappha, Lontano, Collage New Music, los ensambles de New Juilliard y Schubert, y muchos otros. Sus composiciones más recientes incluyen el concierto para piano Art of War para la Orquesta BBC Nacional de Gales, la comisión de Insectos en Ámbar para el Festival Cheltenham y el Cuarteto Carducci, y la comisión Moler para la Sinfónica de Seattle.
Hebert Vázquez - Composer
Hebert Vázquez was a pupil of composer Mario Lavista at the National Conservatory of Mexico City from 1981 to 1989. In 1989 he studied composition with Leonardo Balada and Lukas Foss and electronic music with Reza Vali at Carnegie Mellon University in Pittsburgh, where he earned a Master of Music degree. He holds a Doctor of Musical Arts degree in composition from the University of British Columbia (1996-1999), Canada.
Hebert Vázquez has received several awards and scholarships in Mexico and abroad, including two Young Composers fellowships of the National Fund for Culture and Arts (1990 and 1994) and a Senior Composer Fellowship granted by the State Fund for Culture and Arts in 1994. In 1998 his Sonata for Guitar received second prize at the Jaurès Lamarque-Pons International Guitar Composition Competition in Montevideo, Uruguay. The following year Mr. Vázquez became a member of Mexico´s National System of Art Creators. In 2008 he received the prestigious John Simon Guggenheim Memorial Foundation fellowship in Music Composition. His works have been performed in important festivals in Europe, Asia and the Americas. Since 2000 he is a full-time professor at the University of Morelia.

Hebert Vázquez´s works have been recorded by performers such as the Arditti String Quartet, Ensemble Nomad, Norio Sato, Juan Carlos Laguna, the Onix ensemble, Ensamble 3, and Gonzalo Salazar, among others. Mr. Vázquez is the author of several articles on atonal music theory and analysis, and he has published the books Fundamentos teóricos de la música atonal (2006) and Cuaderno de viaje: un posible itinerario analítico en torno a Simurg y Ficciones de Mario Lavista (2009).
____________________
Hebert Vázquez fue alumno del compositor Mario Lavista en el Conservatorio Nacional de Música en la Ciudad de México de 1981 a 1989. En 1989 estudió composición con Leonardo Balada y Lukas Foss, al igual que música electrónica bajo la guía de Reza Vali en la Universidad Carnegie Mellon en Pittsburgh, de donde obtuvo su maestría. Recibió el doctorado en composición en la Universidad de la Columbia Británica (1996-1999) en Vancouver, Canadá. En 1998, su Sonata para Guitarra recibió el segundo lugar en el Concurso Internacional de Composición para Guitarra Jaurès Lamarque-Pons, celebrando en Montevideo, Uruguay. Desde el 2000, ha sido profesor en la Universidad de Morelia. Su obra musical ha sido grabada por el Cuarteto de Cuerdas Arditti, Norio Sato, Juan Carlos Laguna, Gonzalo Salazar, y los ensambles Nomad, Onix, y 3, entre otros, Músicos.
Aleck Karis - Pianist
For over thirty years, Aleck Karis has been one of the leading pianists in the New York contemporary music scene. He has performed and recorded with many of the city's new music groups and was called on by the New York Philharmonic for its Horizons Festival as well as the return concert of Pierre Boulez. He has been the pianist for Speculum Musicae since 1982 and has performed with that group all over the US and at the Bath, Warsaw Autumn, Geneva "Made in America" festivals and Venice Biennale. He has simultaneously pursued a parallel career as a soloist with orchestra and in recital, performing concertos by Mozart, Beethoven, Chopin, Franck, Ravel, Carter and Hyla. He recently played Stravinsky's Concerto for Piano and Winds with the Columbus Symphony and performed Messiaen's Trois Petites Liturgies with the New York City Opera Orchestra under George Manahan at the newly refurbished Alice Tully Hall in Lincoln Center.
Karis' discography includes music by Mozart, Chopin, Schumann, Stravinsky, Carter, Cage, Glass, Babbitt, Martino, Anderson, Liang and Feldman, on Bridge, Nonesuch, Tzadic, New World, Neuma, Mode, Centaur and CRI Records. His most recent disc, of late piano music of Frédéric Chopin, was released on Roméo Records in 2009. Karis studied composition with Charles Wuorinen at the Manhattan School of Music, where he won the Sherman Ewing Composition prize. During his four years at MSM he studied piano privately with Artur Balsam. He worked for two years at Juilliard with Beveridge Webster, receiving a Master's in 1978. His chief piano mentor has been the brilliant Brazilian-American teacher William Daghlian.
Karis is Distinguished Professor of Music at the University of California, San Diego, and Associate Dean of the Division of Arts and Humanities.
__________________
Aleck Karis ha sido uno de los pianistas más reconocidos en el ámbito de música contemporánea de Nueva York por los últimos 30 años. Ha tocado y grabado con muchos de los grupos del género Música Nueva en aquella ciudad, y fue invitado a participar en el Festival Horizons de la Filarmónica de Nueva York al igual que el concierto para el retorno de Pierre Boulez. Ha sido el pianista para Speculum Musicae desde 1982, quienes se han presentado en diversas ciudades de los Estados Unidos, al igual que en los festivales "Made in America" de Bath, Varsovia y Ginebra, y la Bienal de Viena. Karis también se ha desempeñado como solista con orquesta o en recitales con conciertos para piano de Mozart, Beethoven, Chopin, Frank, Ravel, Carter e Hyla. Recientemente interpretó el Concierto para Piano e Instrumentos de Viento de Stravinsky con la Sinfónica de Columbus, y las Trois Petites Liturgies de Messiaen con la Orquesta de la Ópera de Nueva York bajo la dirección de George Manahan en Lincoln Center. Karis es profesor de música y decán de la División de Artes y Humanidades en la Universidad de California, San Diego (UCSD)
Ayano Kataoka - Percussionist
Ayano Kataoka, percussionist has collaborated with Yo-Yo Ma, Emanuel Ax, Jaime Laredo, Ani Kavafian, David Shifrin, and Jeremy Denk. She has participated in several consortiums to commission works for solo marimba or chamber ensemble from Charles Wuorinen, Martin Bresnick, Paul Lansky, and Alejandro Vinao. Ayano is particularly drawn to compositions that involve the whole person, using standard percussion instruments and unique musical materials along with spoken voice, singing, acting, and props. She has given numerous performances and masterclasses throughout the U.S. and Canada featuring Stuart Saunders Smith's percussion/theatre music. She also appeared as an onstage musician with a small acting part in the Yale Repertory Theater production of Shakespeare's All's Well That Ends Well. A native of Japan, Ayano began her marimba studies at age five, and percussion at fifteen. She was the first percussionist of the Chamber Music Society of Lincoln Center's Chamber Music Society Two. She joined the faculty of the UMass Amherst in 2008.
___________________
Una de las percusionistas jóvenes más destacadas en el mundo de la música contemporánea, Ayano Kataoka ha colaborado con Yo-Yo Ma, Emanuel Ax, Jaime Laredo, Ani Kavafian, David Shifrin, y Jeremy Denk. Ha participado en varios consorcios para comisionar obras musicales para marimba y ensambles de cámara de parte de Charles Wuorinen, Martin Bresnick, Paul Lansky, y Alejandro Vinao. Le atraen composiciones que involucran al cuerpo completo, utilizando instrumentos de percusión al igual que materiales y objetos musicales innovadores además de la voz, canto, y actuación. Ha dado clases maestras y presentaciones alrededor de los Estados Unidos y Canadá con la música de teatro y percusión de Stuart Saunders Smith. También ha estado en escenario con el Yale Repertory Theater. Originaria de Japón, Ayano inició sus estudios de marimba a los cinco años de edad y de percusión a los quince. Fue la primera percusionista para la Segunda Sociedad de Música de Cámara de Lincoln Center. Desde 2008, ha sido profesora de música en la Universidad de Massachusetts, Amherst.
Pablo Gómez - Guitar
Original, distinctive, and unconventional, Pablo Gómez is one of today's most accomplished guitarists. His repertoire includes masterpieces of the twentieth century as well as works written for him by renowned Mexican and international composers; he has appeared throughout the United States, Europe, Latin America and Mexico.
Mr. Gómez has been soloist with Las Americas Chamber Orchestra, the Philharmonic Orchestra of Mexico City, the Orchestra of the University of Cincinnati, Carlos Chavez Orchestra and the Chamber Orchestra of Fine Arts in Mexico City as well as the Contemporary Ensemble of Montreal and the Kore Ensemble of Canada, the Ibero-American Ensemble of Madrid, the Latin American Quartet, and Onix. He has performed in international new music festivals, including Cervantino Festivals, Festival de México, Festival Internacional de Morelia, the Ferien Kurse für Neue Musik (1994, 1996, 2002) at Darmsatadt, and the Festival A Tempo in Caracas and Paris. Pablo Gómez began his musical studies at the School Introduction to Music and Dance with maestro Gerardo Carrillo. He received his professional education at the National School of Music at the National Autonomous University of Mexico (UNAM) where he graduated with honors. With the support of Mexico's National Fund for Culture and the Arts, he attended a two-year specialization program in contemporary music in Stockholm, Sweden, with Magnus Andersson.
Mr. Gómez' discography includes the acclaimed solo recording Tañendo Recio, (Quindecim). He currently teaches at UNAM's National School of Music and is pursuing a doctoral degree at the University of California at San Diego.
Visit Pablo Gómez' website
___________________
Original, distintiva y poco convencional, la guitarra de Pablo Gómez es uno de los sonidos más notables del panorama de la música actual. Su repertorio comprende obras clásicas del siglo XX hasta piezas escritas expresamente para él por importantes compositores mexicanos y extranjeros. Ha ofrecido recitales en los Estados Unidos, Europa, México y otros países de América Latina. Ha sido solista con la Camerata de las Américas, la Orquesta Filarmónica de la Ciudad de México, la Orquesta Sinfónica de la Universidad de Cincinnati, la Orquesta Carlos Chavez, la Orquesta de Cámara de Bellas Artes, y el Ensamble Contemporáneo de Montreal, entre otros. Se ha presentado en los festivales Cervantino, Festival de México, Internacional de Morelia, Ferien Kurse für Neue Musik (1994, 1996, 2002) en Darmsatadt, Alemania, y el Festival A Tempo en Caracas y París, entre otros. Actualmente es maestro de la Escuela Nacional de Música de la UNAM, y se encuentra realizando estudios de doctorado en la Universidad de California, San Diego (UCSD).
Jason Ponce - Technical Director
Jason Ponce is a multimedia artist, musician, and interactive arts researcher. As a musician, his creative practice embraces composition, improvisation, acousmatics, noise, and microsound. His work in interactive sound and video installation targets the many intersections between art and science, especially emergent processes, embodiment, group dynamics, and distributed cognition. His work has been featured at numerous festivals, residencies, and institutions such as: Issue Project Room (NYC), Roulette (NYC), Ensemble Sospeso, Sweet Thunder Festival of Electro-Acoustic Music (San Francisco), Studio elektroakustische Musik (Bauhaus Universitat, Weimar), Spark Festival of Electronic Music and Art, STEIM, The Center for New Music and Audio Technology (CNMAT), High Concept Laboratories (Chicago), End Tymes (NYC), and the Center for Research in Computing and the Arts (CRCA). Jason has studied computer music and composition with Miller Puckette, Philippe Manoury, Bob Ostertag, David Wessel, Richard F. Moore, and Tom Erbe.
________________
Jason Ponce es un artista multimedia, músico, e investigador de las artes interactivas. Como músico, su práctica creativa incluye, composición, improvisación, música acusmática, noise y micro tonalidad. Su trabajo con sonido interactivo, instalación de video apunta en muchas direcciones
entre arte y ciencia, particularmente en procesos emergentes, dinámicas de
grupo y cognición distribuida. Su trabajo ha sido presentado en varios
festivales, residencias artísticas en instituciones como Issue Project Room (NYC), Roullette (NYC), Ensemble Sospeso, Sweet Thunder Festival of Electroustic Music (San Francisco), Studio für elektroakustische Musik (Universität Bauhaus, Weimar), Spark Festival of Electronic Music and Art,
STEIM, The Center for New Music and Audio Technology (CNMAT), High Concept Laboratories (Chicago), End Tymes (NYC), and the Center for Research in Computing and the Arts (CRCA).

Jason estudió musica para computadoras y composición musical con Miller Puckette, Phillipe Manoury, Richard F Moore, y Tom Erbe.
Steven Schick - Percussionist (World Premiere)
Percussionist, conductor, and author Steven Schick was born in Iowa and raised in a farming family. He holds a Bachelors and Masters degree from the University of Iowa, and a Solistenprüfung with honors from the Staatliche Hochschule für Musik in Freiburg, Germany, where he studied on a Fulbright Scholarship. He has taught at Fresno State University, the Rotterdam Conservatory, The Royal College of Music, the Manhattan School of Music, and since 1991 has been at the University of California, San Diego where he is currently Distinguished Professor of Music. For the past thirty five years he has championed contemporary percussion music as a performer and teacher, by commissioning and premiering more than one hundred new works for percussion. He was the founding percussionist of the Bang on a Can All-Stars, and for ten years toured and recorded widely with that group. In 2007 he was named Music Director and conductor of the La Jolla Symphony and Chorus with whom he conducts highly innovative programs of classical and progressive orchestral music. He is a regular guest conductor of the International Contemporary Ensemble (ICE). In 2010 Schick and ICE presented the complete chamber works of Edgard Varèse at the Lincoln Center Festival. In 2011 he was named the Artistic Director of the San Francisco Contemporary Music Players.
Karen Guancione - Production Design
Artist/Activist Karen Guancione creates interdisciplinary works — often integrating mixed media constructions, handmade books, sculpture using household objects, printmaking, dance elements (with performers moving within an installation and calling upon viewers to join them), live music, ritual, and video — to focus on women's work and ethnicity, as well as issues of identity and class, and forms of resistance that challenge injustice and inequity. Active in numerous community arts projects, Ms. Guancione successfully lobbied to get bills passed in Congress on behalf of artists while serving as the national president of the Graphic Artists Guild. Other installations have been about prostitution, domestic work, environment, immigration, labor and faith.
Karen Guancione has been awarded a Mid Atlantic Arts Foundation Artists and Communities Grant, three New Jersey State Council on the Arts Fellowships, a Ford Foundation Grant, a Puffin Foundation Grant and an Arts and Culture Exhibition Grant from the Nathan Cummings Foundation. Her work has been exhibited worldwide and is in numerous public and private collections. Her interdisciplinary art includes large scale installations, performance, sculpture, printmaking, papermaking, bookarts and video. She has curated many exhibitions, is an adjunct professor of art at the State University of New York (SUNY Purchase) and Montclair State University and has been a visiting artist and lecturer at Pratt Institute, Rutgers University and numerous schools and institutions in the United States and abroad. For over a decade she has served as artistic director / guest curator of the annual New Jersey Book Arts Symposium and Exhibition. She is the first time recipient of the Erena Rae Award for Art and Social Justice.
Her large scale installation Rebozos / K'uanindik'uecha created in Michoacán, Mexico focuses on indigenous women's work and has been exhibited throughout Mexico for the past several years. For a decade she lived and worked as an artist in Italy and Greece, which has greatly influenced her present work. For many years she performed Southern Italian dance and music with the company I Giullari di Piazza, Artists in Residence at the Cathedral of Saint John the Divine in NYC. As Artist in Residence at the American Labor Museum and the Paterson Museum she created the art of labor, a month-long creation and a series of performances honoring the art of the sewing trades.
Halei Parker - Costume Design
Halei Parker is a young professional costume designer whose work has been seen on stages and screens across the country from television and film to theatre, dance, and opera. Most recently she worked on the new opera, Lear on the Second Floor, at UC San Diego at the Conrad Prebys Music Center. She has worked with ABC Studios, Dallas Children's Theatre, Dallas Shakespeare Theatre, Kitchen Dog Theatre and numerous others along the way. She holds an MFA of UC San Diego and a BFA from the University of North Texas.
Kristin Hayes Swift - Lighting Design
Kristin Hayes Swift is a lighting designer who loves carving out space with light in theatre, dance and everything in between and beyond. Her design credits include: (SD Repertory) A Hammer, a Bell & a Song to Sing; (UCSD) Titus Andronicus, The Fantasy Project, In the Red & Brown Water, The Dybbuk, Salamander Leviathan; (Fiddlehead Theatre) Crazy for You, Fiddler on the Roof, Funny Girl ; (Shakespeare Now!) Macbeth, Romeo & Juliet; (NYC Fringe) Fourteen Flights; (Boston Experimental Theatre) The Other Woman, Crying Deer. She has also designed numerous concerts for the UCSD Department of Theatre & Dance, Jeannette Neill Dance Studio, Green Street Studios, Joanne Langione Dance Center, and the Boston Gay Men's Chorus. Regionally, she has worked at the La Jolla Playhouse in San Diego, the Producer's Club in NYC, the Hangar Theatre in Ithaca NY, the Theatre at Monmouth in Maine, and Bristol Riverside Theatre in Pennsylvania. She is passionate about inspiring the next generation of theatre lovers, and has spent a great deal of time teaching at summer camps and working with theatre for young audiences' organizations. She holds a BFA in Theatre Design/Technology from Emerson College and an MFA in Theatre Design from UC San Diego.
Cameron Bailey - Graphics Animation
Cameron Bailey has performed, recorded, and produced music in a wide variety of genres including punk, blues, folk, funk, experimental, indie, and electronic for over a decade. In 2011, Cameron graduated with a degree in Interdisciplinary Computing & the Arts (ICAM) at UCSD. For his senior project, Cameron composed and programmed an elaborate 8-minute audio/visual composition titled, "Rapid Eyes," for a immersive environment with 10 projection screens and 8.2 audio known as the CineChamber. Since graduating, Cameron has done freelance audio/visual work for a variety of groups including Sonic Arts Research & Development at UCSD, EXE Studio Global at the United States Naval Training and Innovation Center, Pacific Interface at the 2012 CineGrid workshop, and Recombinant Media Labs at the 13th annual Mutek Festival in Montreal, Canada. Cameron was recently accepted to Mills College for an MFA in Electronic Music & Recording Media. He will begin in Fall 2013.
Sam Doshier - Graphics Animation
In 2012 Sam Doshier graduated from UC San Diego with a degree in Interdisciplinary Computing and the Arts – Music and won the ICAM Music award for distinguished creative work. His award winning work consisted of a 10-minute mashup performance using a repurposed computer game controller as well as other MIDI controllers. In the fall, he continued to expand on the project, integrating sample-based visuals while using networking to keep everything in sync. While attending UC San Diego, Sam worked at Calit2 helping to manage the Black Box Theater, 4K auditorium and HD studio. He also assisted with installations at the Gallery@Calit2.
1
2
3
4
5
6
7
8
9
10
11
12
13
14
15
16